Let's agree that the web wouldn't be the same without search engines. When information are flooding, you really need to be selective about what you consume. And nowadays we watch more and more videos - why can't you search inside them for only those fragments that you are interested in?
ViJump introduces text-searching inside videos. The idea is simple: instead of watching an entire clip you could simply go to the parts of the video that are valuable to you. Wouldn't it be useful to instantly find your favorite gag from a TV series without clicking through the whole episode? Or to search inside a long and boring one-hour debate with US President in order to get quickly his views on the health care system? ViJump will save your time by enabling this feature for you!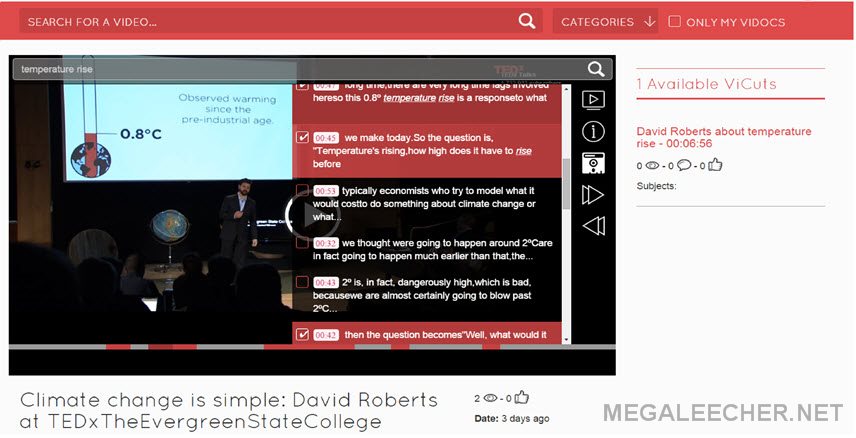 But there is more into it than only searching inside videos. ViJump will also let you "glue" searched video fragments together and save them as a your personalized, digestible version of the original movie! Watch it ride away, later on or share with your friends!
ViJump right now covers YouTube and Vimeo. Other video providers will be added later on.
ViJump is supposed to be launched in spring 2015. If you can't wait to use it, you can participate in a competition on Vijump's website in which you can win one of the 1000 invitations to use the beta.