Microsoft future OS offering Windows 7 (Codenamed Vienna) alpha screenshots surfaced on web via OssBeta.org, Please note that these maybe fake and photoshoped.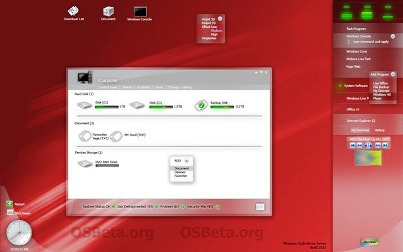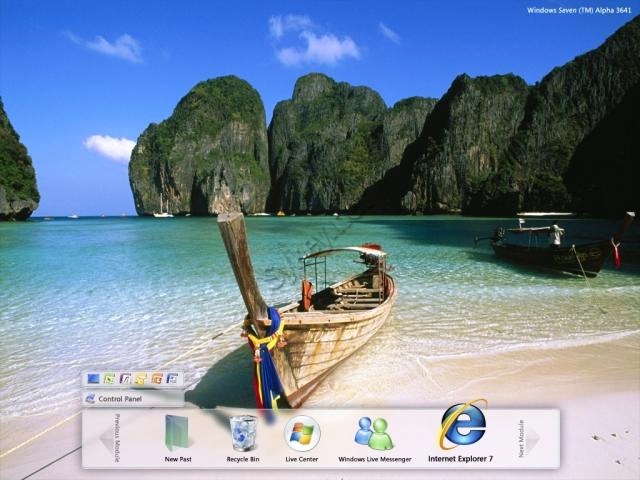 Microsoft expects Vienna to be completed by 2010, the most talked about feature of this future OS is MinWin - a minimalistic variation of the Windows 7 kernel. On October 13, 2007, Eric Traut gave a presentation in which he demonstrated MinWin, running a basic HTTP server. The demo system presented was an OS image made up of 100 files and made up a total of 25 MB on disk and a working set of 40 MB. It lacked a graphical UI and was interfaced using a text console UI.
New Windows 7 M3 Build 6780 MS Paint UI with ribbon interface.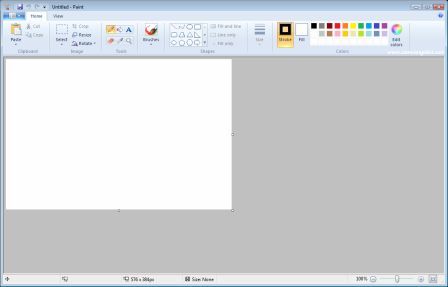 (Click To Enlarge, Image Credit : UxEvangelist via Google Image Search)