Kaspersky Internet Security 2012 recently achieved the final version milestone, and users with a valid Kaspersky Internet Security 2011 activation key are allowed to freely upgrade to the latest version. The good news is that users can now grab a full-version three user box pack of Kaspersky Internet Security 2011 for free using the promo shared after the jump.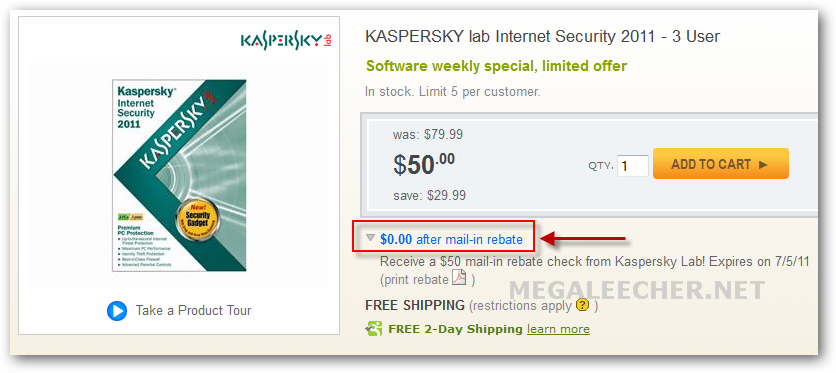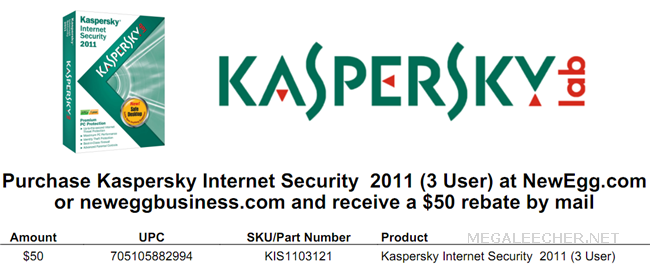 Visit NewEgg listing Page to avail the free mail-in rebate offer - http://www.newegg.com/product/product.aspx?Item=N82E16832355021, the offer is valid till 5 July 2011.
1. Purchase the product between 06/27/2011 and 07/05/2011 at
NewEgg.com or neweggbusiness.com.
2. Go to kaspersky.rebateaccess.com and enter the promotion number 38450.
3. Fill out and print the pre-registration form for this promotion.
4. Cut out and enclose the ORIGINAL UPC code from the product packaging.
5. Enclose a copy of the sales receipt or packing slip dated between 06/27/2011 and
07/05/2011 indicating your purchase at NewEgg.com or neweggbusiness.com.
6. Not combinable with any other offer,
7. Mail all of these items to the address noted on the pre-registration form. Submission
must be postmarked no later than 08/04/2011 in order to qualify.