A PPTP (Point-to-Point Tunneling Protocol) based VPN service has the benefit of easy configuration and the ability to work on all popular desktop and mobile platforms out-of-the-box without requiring any third-party client application, if you did not got a chance to have your own free PPTP VPN account
in earlier giveaways - free VPN service proXPN is here for you. The free service allows users to browse the web securely and anonymously via an encrypted VPN tunnel having USA IP perfect to bypass country specific restrictions like watching Hulu and restricted Youtube videos from outside USA.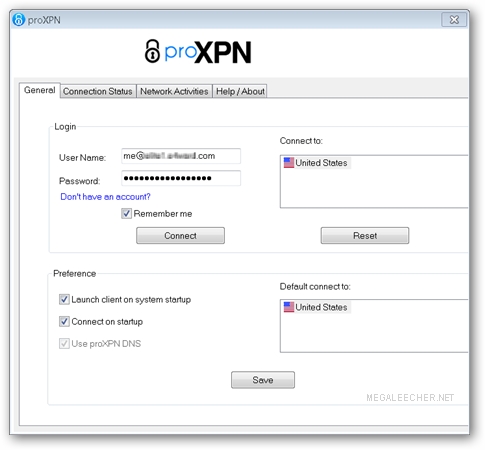 The best part of proXPN is that you can use the service without installing the client software from Windows, Mac, Linux, iPhone or any other PPTP supporting desktop or mobile platform.
proXPN can be grabbed from - proXPN.com and if you want to use the service without installing the client utility do read the iPhone configuration instruction here applying them to your platform of choice.