With announcement of the January, 27 Apple event rumor-mill is once again hot with claims from trusted sources regarding various aspects of upcoming new product and software update release from the company, here is a short post summarizing all the trusted rumors.
Today's top rumor comes from BoyGenuisReport which has always been a primary source of exclusive insider Apple news and once again they have came up with some exclusive iPhone OS 4.0 details received via one of their trusted Apple contact.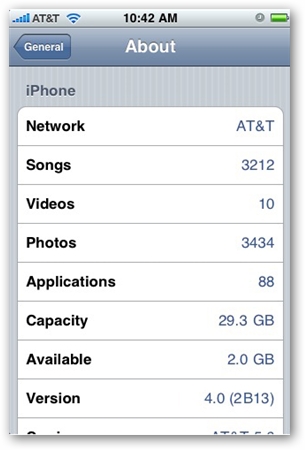 Here are some iPhone OS 4.0 features, according to our guy:

* There will be multi-touch gestures OS-wide. (Would make sense for that as the rumored OS for the iTablet is close if not the same as the iPhone)
* "A few new ways" to run applications in the background — multitasking.
* Many graphical and UI changes to make navigating through the OS easier and more efficient. We haven't had this broken down, but we can only hope for improved notifications, a refreshed homescreen, etc.
* The update will supposedly be available for only the iPhone 3G and 3GS, but will "put them ahead in the smartphone market because it will make them more like full-fledged computers" more than any other phone to date. Everyone is "really excited."
* The last piece of information is the most vague, but apparently there will be some brand new syncing ability for the contacts and calendar applications.
The second interesting rumor comes from MacRumors.Com which has got some new evidence revealing that Apple might name their imminent tablet device "iPad" instead of earlier rumored iSlate as fresh trademark registrations suggests.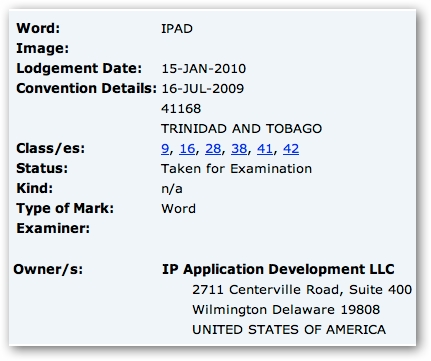 The third rumor comes from AppleInsider stating that the expected price of the Apple Tablet device could be $999 and 'Minor issues' could delay it's availability till June this year.
We will have to wait a week to see which rumor is actually true, among the three I am putting my bet on BGR's iPhone OS 4.0 news.