Symantec is an well known name in computer security field and to further safeguard users from malicious websites the company is now offering free public DNS resolution service to users labeled "Norton DNS", The free services makes use of Norton Safe Web database to prevent users from visiting malicious websites - parental control is also planned as a future feature.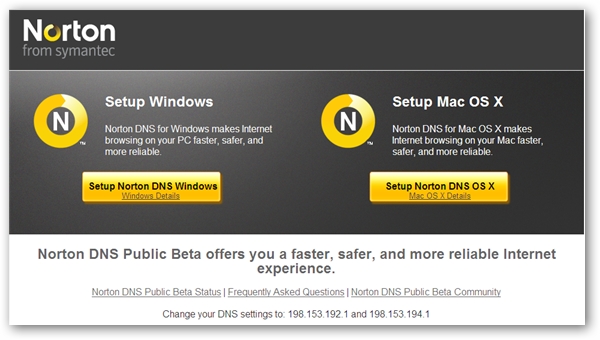 Symantec Norton DNS is the newest entrant in Public DNS resolution service provider's list, accompanied with big names like OpenDNS, Google Public DNS and DNS Advantage introduction of Norton DNS service further broadens the choice of available for internet users. One major factor in selecting a DNS resolution service is speed and here are the DNS speed benchmarking results in comparison with other major service providers from my location.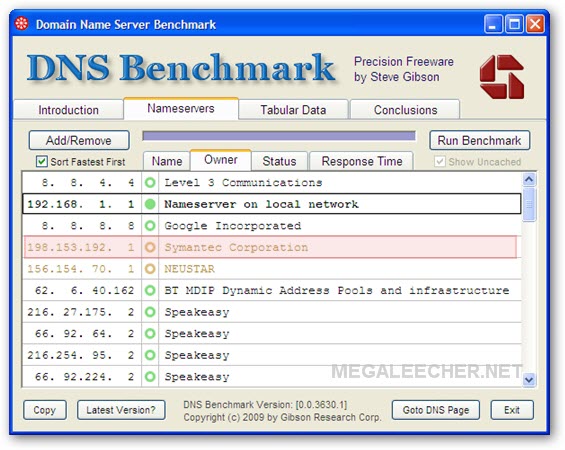 In my tests Google Public DNS is faster than Norton DNS but your mileage may vary because of your location, Currently in public beta "Norton DNS" can be tested by using following DNS server IP's :
198.153.192.1
198.153.194.1
More information and configuration guide can be found here - http://www.nortondns.com/.