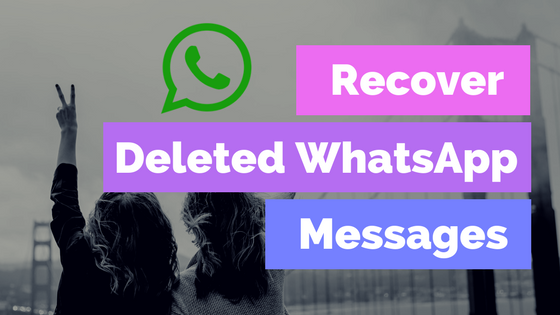 WhatsApp recently rolled out its 'Delete for Everyone' feature for the iOS, Android, and WindowsPhone users. It was a much-anticipated attribute whose arrival de-stressed many of the persistent users who have done blunders by sending the inexact message to the people in the past. The feature lets you delete the messages on both the sender's and the receiver's ends.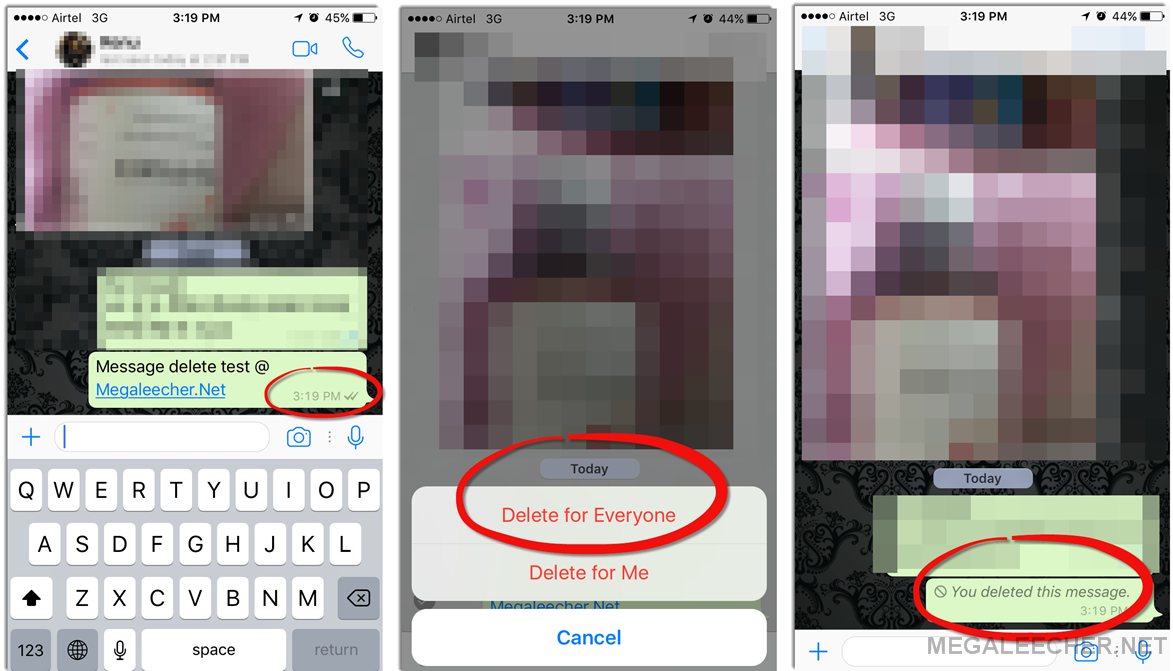 The 'Delete for Everyone' feature has become quite popular among the masses who got a way out of their mistakes. It lets the sender delete the sent message for everyone within seven minutes. Though the receiver receives the notification about the deletion of the message but he is not able to see the message; relaxing the nerves of the people who frequently text.
As per a report by a Spanish website Android Jefe, the deleted WhatsApp messages are not permanently deleted. In fact, they are still there in your smartphones in the Android system and the users have the authority to acquire them undeniably.
What the feature truly does is erases the message from WhatsApp and retains it in the notification register of the smartphone from where both the sender and receiver can retrieve the message by going to the Android notification logbook within the application.
Now, you will be thinking about obtaining the messages on your smartphone that were removed by your friends. To know, that's very simple. There are mainly two tricks of accessing the deleted messages. One is by downloading a third-party application from your Google's Play Store named, 'Notification History'. It shows all the notification records on your smartphone.
The other method of retrieving deleted messages from WhatsApp is by using the Nova launcher or some other third-party launcher that can retrieve the messages for you. While on the home screen, open the widgets by tapping on the home screen. You will find the notification log under the activities department. You are to add the notification log widget by moving to and from: Widgets > Activities > Settings > Notification Log. After the log has been added to the widgets, it will show up on your home screen.
Just like the amazing accessibility, the methods also have some drawbacks too.
1. The deleted messages can only be read before you restart your WhatsApp. On restarting the app, your notification log will get cleared along with your deleted messages.
2. The other drawback is that you get to see only the starting 100 characters of the message and not the entire message.
3. The Notification Log of WhatsApp won't be able to save any kind of media files like the images, GIFs, videos, and even documents.
However, it is a smart way of keeping a check on what your friends don't want you to see. WhatsApp could not resolve the issue as it is an Android level issue that only it can fix. iPhone users are safe from the loophole as there is no such application that saves notifications.