Few days ago my friend came to me with a very strange error on his Nokia phone - whenever we tried clicking a picture/movie from phone's camera it just waited showing 'Camera on standby' message indefinitely on the phone screen after taking the picture as shown below.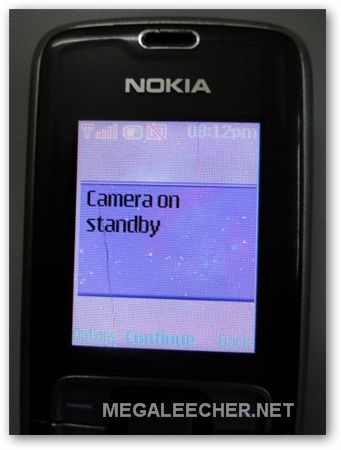 After searching the web the only solution users were suggesting were either a faulty camera chip or corrupted phone software, however I was pretty convinced that this was not the case and after tinkering here and there I finally found the solution.
The solution to the problem is surprisingly simple and all you need to do is to make some space on Phone Memory so their is enough room to process the temporary files, Actually the confusion arises because of the way Nokia handles the error instead of a simple "Phone Memory Full" error the phone simply sits on the 'Camera on standby' message trying to process the captured image which it could not because of insufficient phone memory.