Microsoft desperately wants to defragment the Windows Eco-system and is pushing hard to get users upgraded to Windows 10. To get the "free upgrade" message across Microsoft pushed an popup notification down Windows users desktop's, since past few days this got really annoying for me with this on every boot as shown below. Here is how to remove/hide the notification if you are not yet decided to take the plunge into Windows 10 like me.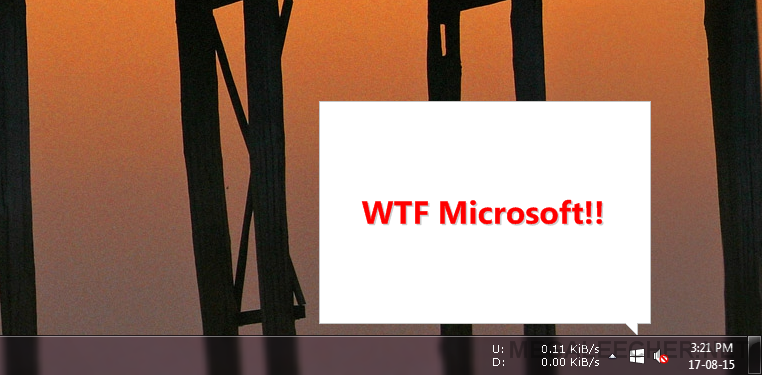 If you are undecided about the upgrade now but would still like to have the option active for easy upgrade on a later date, simply hide the GWX (Get Windows 10) notification icon from the system-tray by right-clicking in the system tray near the clock, and selecting Customize notification icons. In the resulting dialog, find GWX and change the Behaviors setting to Hide icon and notification. You can reverse the action anytime to get back the notification and icon.
To completely get rid of the GWX upgrade notification you can uninstall the relevant update KB3035583 using any one of the method listed below:
Open the Windows Command Prompt with Administrator privileges and use the command below to uninstall:

WUSA /UNINSTALL /KB:3035583 .

Use "I Don't Want Windows 10″ utility, which is a graphical uninstaller for the "Get Windows 10" update (KB3035583) that is installed on Windows 7 and Windows 8.1 systems. The utility does exactly the above but is useful for users not comfortable with command-line usage.