After 14 years of original Half-Life, a new total conversion of the game is now available for download. Developed using the newest version of the Source Engine, the third-party mod "Black Mesa" took almost 8 years to develop with a volunteer team of 40-persons. The Half-life mod is not just a re-skinned game, but a whole new complete gaming experience. The conversion mod fully exploits the changes in newer "Source Engine" to provide a reconstructed Half-Life universe with better art details, level sizes and code features.
The game is out now for free download and features a brand-new gameplay and feel, with more complex and challenging environments. Black Mesa reintroduces the popular "Half-Life" player character Doctor Gordon Freeman, along with the original characters seen in Half-Life. Offering tremendously detailed environments, a huge cast of characters and experimental weaponry. All-new music, voice acting, choreography and dialogues provides a more expansive and immersive experience than ever before.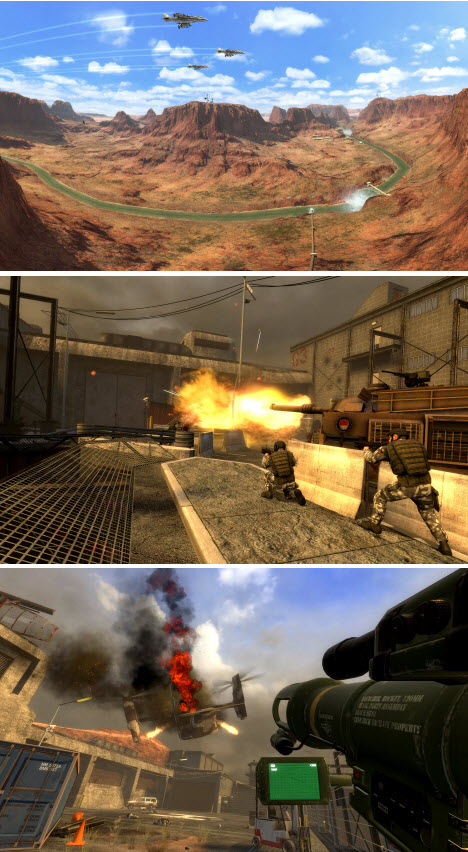 Black Mesa gameplay videos, download links and installation instructions posted below.
Play for FREE! You need not purchase anything! 8-10 Hours of single-player gameplay, up to the Lambda Core chapter. Feast your eyes on over 2,000 custom Models and 5,000 custom textures – more than HL2! Experience over 2,000 choreographed scenes and over 6,500 lines of dialogue from all new voice acting! Subtitles in English, Italian, Spanish, Norwegian, German, and Finnish! Immerse yourself in an all new soundtrack and over 2,300 custom sound effects! Feel the impact of custom systems such as the Face Creation System, Custom Gib System, Deathcam and more.
OS : Windows XP, Vista, or 7 - 6.9 GB of free hard drive space (not including *free* Source Sdk Base 2007, installed seperately)
Minimum: Pentium 4 3.0 GHz or AMD Processor, 1 GB RAM, Shader model 2.0, ATI 9600, NVidia 6600 or better, DirectX 8.1 compatible sound
Recommended: Intel core 2 duo 2.4GHz or AMD Processor, 1 GB RAM, Shader model 3.0, NVidia 7600, ATI X1600 or better, DirectX 9.0c compatible sound
Black Mesa is completely free to download and play - direct download links posted at the end of this post, users just need to have Steam and "Source SDK Base 2007 tool" installed - just follow the tutorial below to get that.