With a phenomenal increase in mobile and tablet users, converged computing is definitely going to be the next big thing in the world of technology. To elaborate, "Phone–PC convergence" means a single app Eco-system and user-interface across mobile, tablet or Desktop computing devices. The technology industry has already prepped the end users for the shift. Ubuntu was without the doubt one of the first major OS name to afloat the idea and even start working on it, with options ranging from Ubuntu Edge, Ubuntu For Cars or the Nexphone concept the idea is now well conceptualized and waiting to became a reality sooner or later, recently Microsoft also joined the race with Windows 10 and started talking about the idea of "Universal Apps" across the Windows devices Eco-system. Microsoft has also taken the first step to make way into the Linux stronghold of "Internet of Things (IoT)" devices with it's "Windows For Devices" initiative and has already started offering free Windows 10 for Raspberry Pi 2.
In a recent presentation Mark Shuttleworth founder of Canonical's Box (the company to market commercial support for Ubuntu) focused more on the convergence, specifying that currently Ubuntu's phone application platform can already resize and fit applications to fit the different screen sizes, including smart phones to windows desktop screen sizes.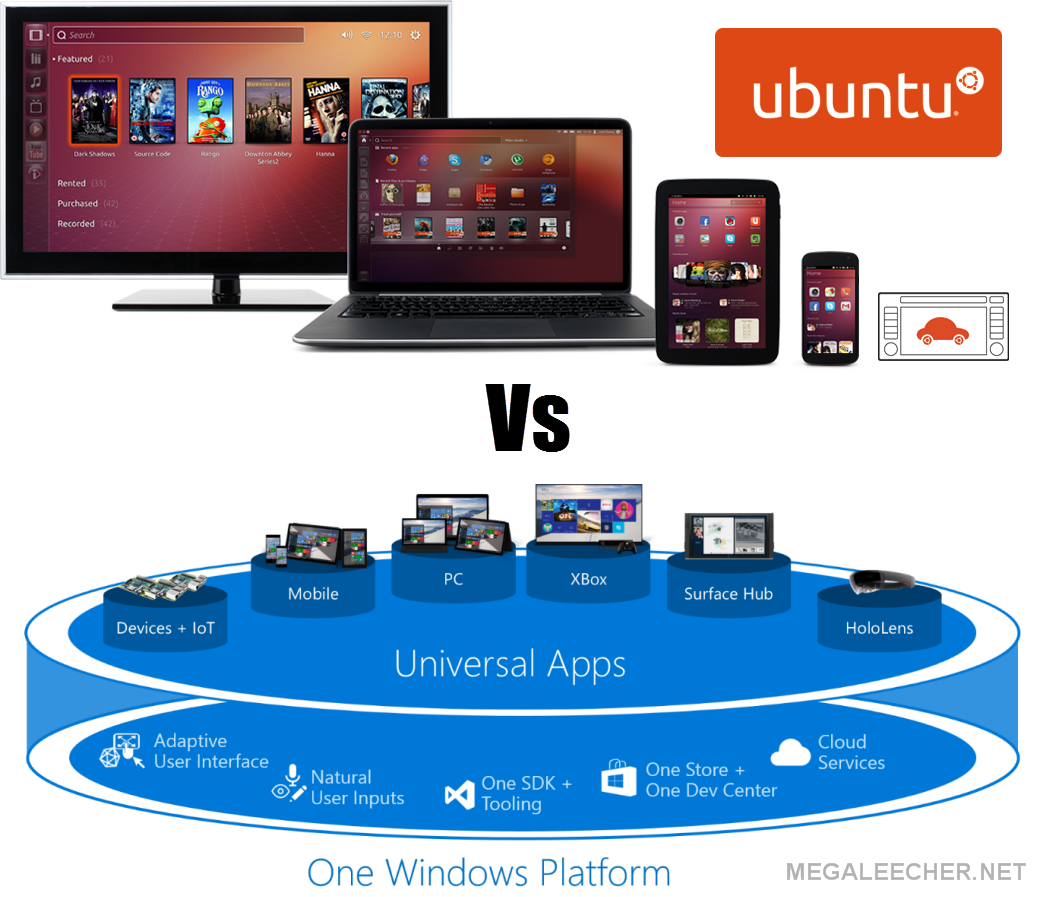 Here is a peep on how both Windows and Ubuntu are being remodeled around convergence and what are their USP's.