If Apple iOS, Google Android, Microsoft Windows Phone, Blackberry OS, Symbian, Mozilla Mobile OS, Nokia MeeGo and Sailfish does not satisfy your need for the perfect, most hackable and customizable mobile operating system, here is an exciting "open-source" candidate with some promising features from the leading Linux distribution - Ubuntu.
Ubuntu's developer Canonical has announced their entry into the smartphone business with first public glimpses and features of upcoming Ubuntu for Phones. The Linux-based operating system will offer users an seamless experience on Desktop, PC and Mobile with some exciting features and an "android compatible kernel" so existing Google Android users can simply install and use Ubuntu on their phones. While Ubuntu for Phones will be available in 2013 for users to install on existing hardware, handsets powered by the OS will hit shelves in 2014. Canonical released an extensive video preview and this looks really promising - have a look yourself below.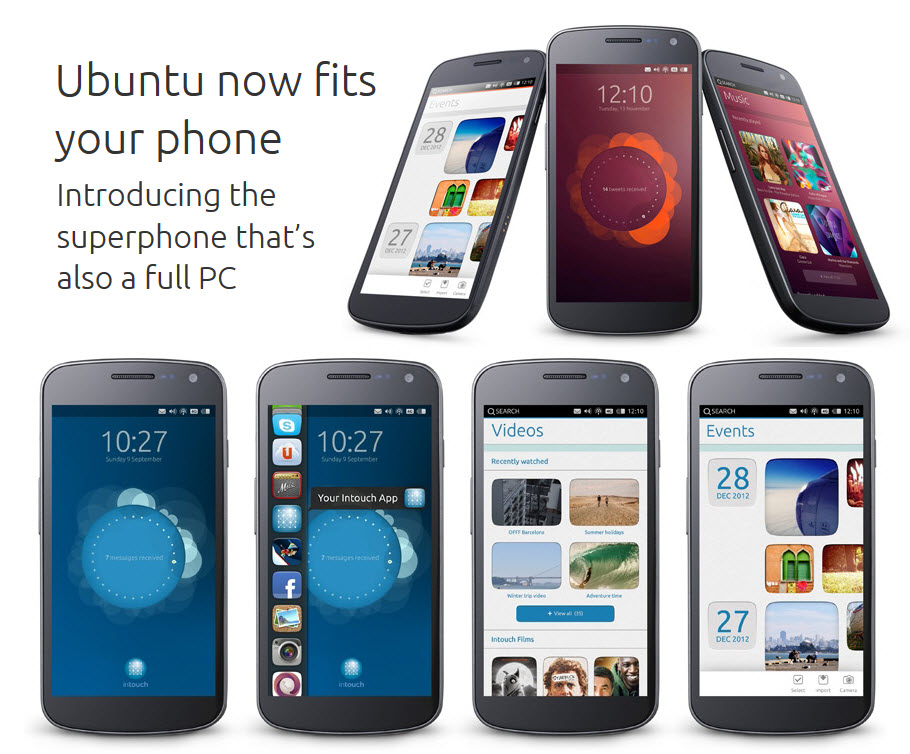 Ubuntu Phone OS will feature support for both native and web-apps, On phones with higher hardware muscles users will be able to dock their Ubuntu phones to external display and keyboard to run desktop-style apps in full glory.