Cydia
Submitted by admin on Sun, 07/31/2011 - 09:37
We have shared a tip on how to recover deleted sms messages on Nokia phones, but if you are using an Apple iPhone here is something for you to recover deleted text messages from your phone.
If you have a jailbroken phone Cydia application Undelete SMS will help you recover deleted messages.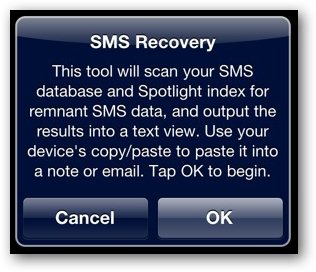 "Undelete SMS analyzes remnant deleted data that has not yet been overwritten by new data. While Undelete SMS can often produce useful results from an actively used phone (or backup from an actively used phone), it will not work on a freshly restored device."
Submitted by admin on Tue, 12/14/2010 - 10:18
If you are one of the unlucky few who rely on an carrier-unlock for iPhone 3G and accidentally updated to iOS 4.1 upgrading your baseband (modem) to v 05.14.02 which is not unlockable, here is a method to let you upgrade your baseband to one of iPad 06.15.00 which is fortunately still vulnerable and will allow us to unlock using ultrasn0w.
In this comprehensive step-by-step illustrated guide we will walk-trough the complete process of jail-breaking and unlocking an iPhone 3G running iOS 4.1 having modem version 05.14.02.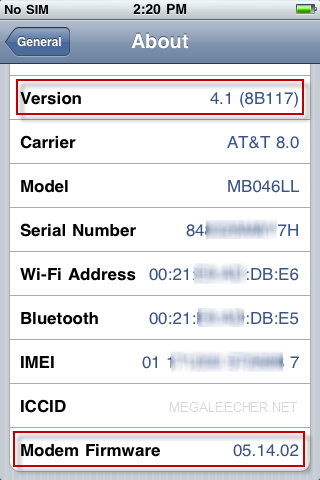 Submitted by admin on Sun, 11/07/2010 - 09:25
With iOS 4.2 Gold Master seeded to developers it should be a matter of few more days when Apple releases iOS 4.2 Final Update to public. The team behind popular Cydia application on jailbroken phones is working hard to make it compatible with the new iOS release and has in-fact released the very first screenshot of Cydia running on iOS 4.2.
This is nothing ground-breaking but will surely provide some assurance to iDevice owners eagerly awaiting the iOS 4.2 release and want to have it jailbroken with Cydia installed asap.
Submitted by admin on Sun, 10/17/2010 - 15:01
Flash SMS messages or privileged Class '0' text-messages is a special type of message which appears directly onto phone's screen bypassing the usual 'Inbox' route, this type of messages are often used by mobile operators to display information on user screens grabbing immediate attention. The good thing is there are free software's availble to utilize this for all major mobile platforms like Symbian, Android and iPhone, today we will be reviewing one such free utility for Apple iPhone. Free Cydia app. "Flash SMS" as the name suggest allows iPhone users to send Flash SMS Text messages which displays directly onto receivers phone screen.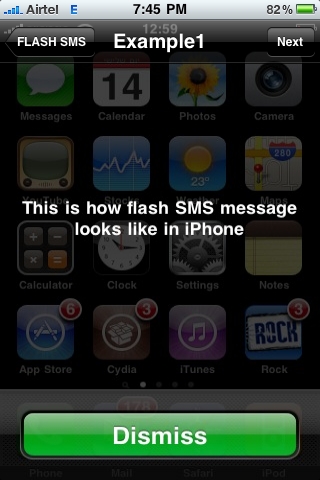 Submitted by admin on Thu, 08/26/2010 - 09:03
Apple has closed the PDF security vulnerability which is being exploited by the easiest jailbreak ever at jailbreakme.com and new iDevices are now being shipped with secure iOS Firmware 4.0.2/3.2.2, moments ago the iPhone Dev Team has posted the answer to the obvious question users were thinking of "What Now, will there be a jailbreak for iOS 4.02/3.2.2 ?" and the answer from The Dev team is :
"No, there won't be. FW 4.0.2/3.2.2 was *only* released to fix the jailbreakme hole. With FW 4.1 still in its beta stages, it makes no sense to escalate the "cat & mouse" with Apple for FW updates that only fix the jailbreak holes. To quote WOPR, "the only winning move is not to play".

If the cat & mouse game escalates too quickly, especially during beta FW periods, nobody but Apple benefits. For this reason, there won't be a 4.0.2/3.2.2 jailbreak specifically during the period where 4.0.2/3.2.2 is the latest public release. At best, some future 4.1x FW jailbreak *may* be compatible with 4.0.2/3.2.2 (but don't count on that).
"
Submitted by admin on Tue, 08/03/2010 - 06:04
Apple iPhone 4 got jailbreaked yesterday and withing 24 Hours we have an exciting new application on Cydia which enables FaceTime chat over 3G, the application named My3G tricks the iPhone into believing that it's on a Wi-Fi connection instead of 3G. Enabling My3G allows you to remove various restrictions like low-resolution YouTube videos, download-limits and usage of applications like Skype/Fring/etc. over a 3G connection.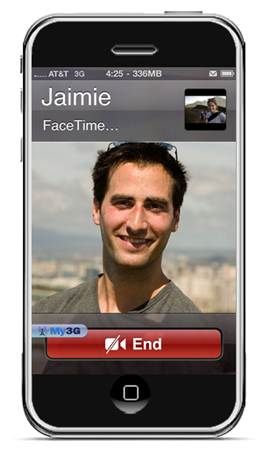 Submitted by admin on Mon, 08/02/2010 - 15:28
Although very simple Spirit jailbreak did not ended up as an browser exploit as earlier expected which only required users to point their iOS Mobile Safari browser to an webpage and get an instant no hassle jailbreak. The good news is that this is now possible as Comex has released the Spirit Jailbreak v 2.0 as an instant web-browser exploit available at JailBreakMe.Com, to get started all you need to do is point your iOS Mobile Safari browser to the website above and follow instructions.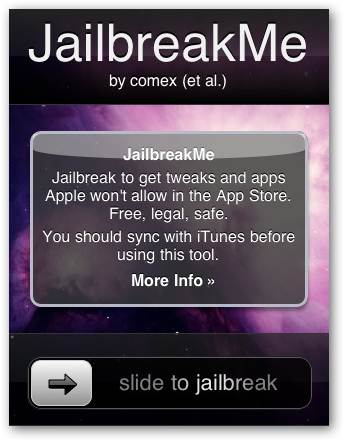 Submitted by admin on Tue, 06/22/2010 - 15:14

Apple iOS4 is finally out and so does the jailbreaking and unlocking utilities, the iPhone Dev Team has posted updates to their iPhone Jailbreaking utility redsn0w and carrier unlock ultrasn0w to support the newest iOS version with latest baseband (05.13.04) - this means that users can now safely update their iDevices to current iOS version without worrying about loosing there unlock and jailbreak ability.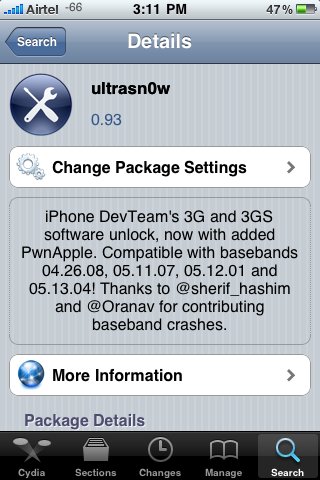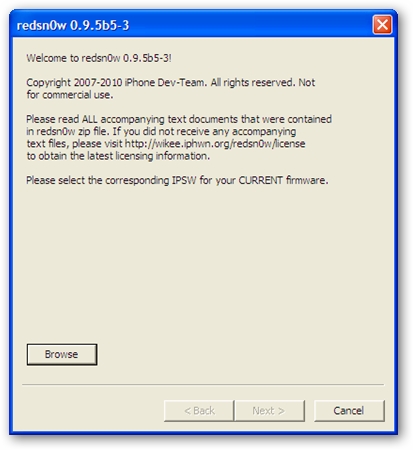 Submitted by admin on Tue, 05/25/2010 - 15:17

PwnTunes a new Cydia app from the makers of popular application iRealSMS allows users to use their iPhone and iPod Touch as an removable USB drive with music and image syncing functionality - without requiring any software on connecting computer. There are quite a few free iTunes alternatives but all of them require users to launch the application on connecting computer, PwnTunes on the other hand makes the iDevice detect as an removable USB drive and all you need to do is to drag-n-drop files in respective folders and it will automatically import Music/Images from there without loosing existing library on the device.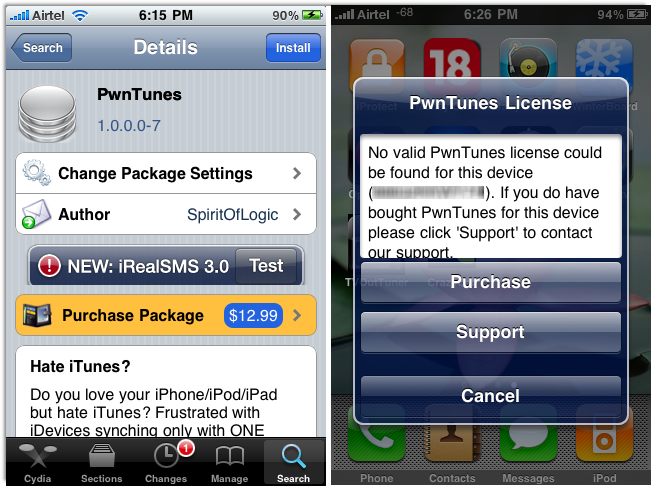 Submitted by admin on Thu, 05/13/2010 - 14:57

Apple restricts use of cheaper compatible composite A/V cables on iPhone and only allows TV-out support via an original Apple cable and that to for only selected applications like iPod and photo slide-shows, if you plugin an non-apple video-out cable in your iPhone you are shown an error "This Accessory Is Not Made To Work With iPhone" and TV-out does not work. Luckily if you have an jailbroken iPhone, not only you can make use of the cheaper non-apple A/V cable for TV-out functionality but also mirror the iPhone display on your TV, meaning you can enjoy all your iPhone applications and games on the big screen.