While mobile Flash messages can be fun and are mainly used by network operators to send across important alerts - unethical practices used by network operators like Vodafone India where a user is bombarded with these flash messages is not only annoying, drains phone battery but the users is also charged Rs. 3/- when they mistakenly click "OK" to dismiss the alert message (the real motive behind bugging users with these unnecessary alerts). This is no less than stealing money as nor the subscriber opted for these messages and neither they are being told about the charges associated with these, luckily this can be deactivated as demonstrated below.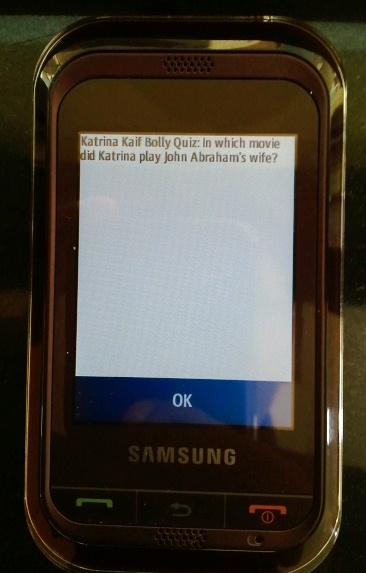 Launch 'Vodafone Services' from your phone menu.

Select 'Flash'.

Select 'Deactivate'.

Your request will be confirmed and flash messages will be deactivated.
If you want to stop unwanted promotional regular text messages and calls than simply opt for "Do Not Call" registry registration by sending a text-message with "START DND" to 1909 (Note: This won't deactivate flash message and you will need to follow the procedure demonstrated above to get that done).