Rooting your android devices offers many benefits and comes highly recommended for enabling custom hacks and tweaks, Google Android 2.3.3 does not support non-english UTF-8 scripts like Devanagari by default but luckily if you rooted your device we can simply hack the operating-system to install custom fonts and enable display of languages like Hindi in default system applications.
Posted below are the download links and step-by-step instructions how to enable Hindi display support on Google Android 2.3.3.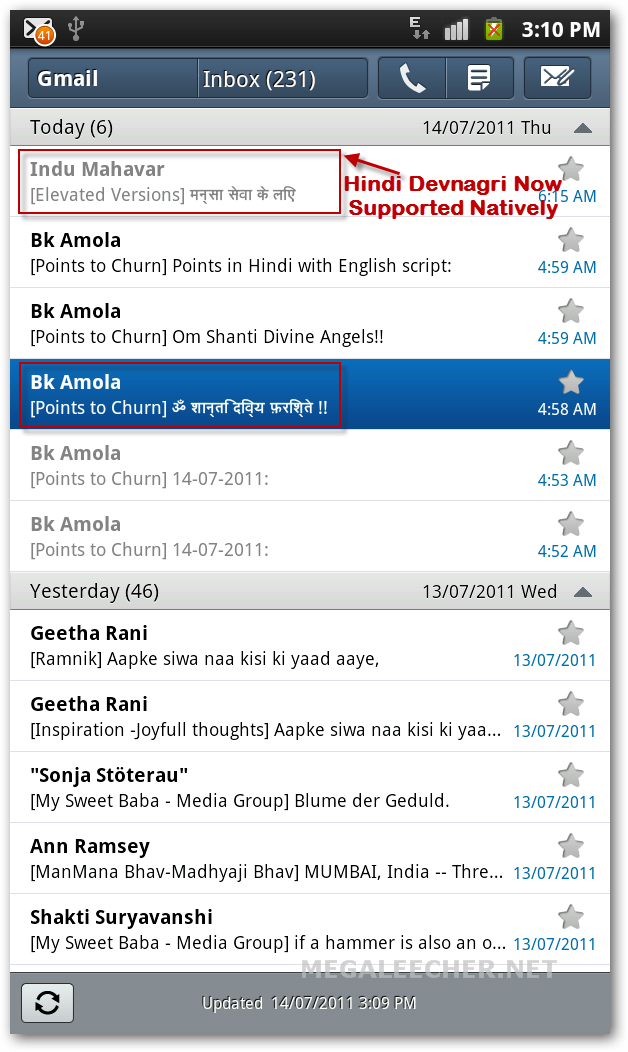 For this hack to work you must have a rooted android device, if not, follow Android rooting guides for your device at - http://www.megaleecher.net/taxonomy/term/11019.
Download and install any root file-explorer on your device (enabling you to access core system files and replace them eg. root explorer) - https://market.android.com/search?q=Root+Explorer&so=1&c=apps
Download and save these hindi font files to your device - DroidHindi.ttf and DroidSansFallback.ttf.

Now copy these two font files to /system/fonts/ on your android device using root file-explorer, replace any file if asked for.
Reboot your android device and now Hindi font display should be working as expected on native browser and other native applications.