Smart-watches seems to be the new buzzword in gadget industry these days with Apple, Google and Samsung reportedly working on them. The success of "Pebble Watch" kickstarter campaign inspired many to make a smarter watch and we now have another successfully funded Kickstarted project "Hot Watch" taking smart-watch technology to new heights.
What makes "Hot Watch" superior to the competition is that it turns users hand into a phone with innovative private call technology enabling users to send and receive messages and make private calls without touching their phone. Confused ? watch the video demonstration and see the secret behind the technology yourself.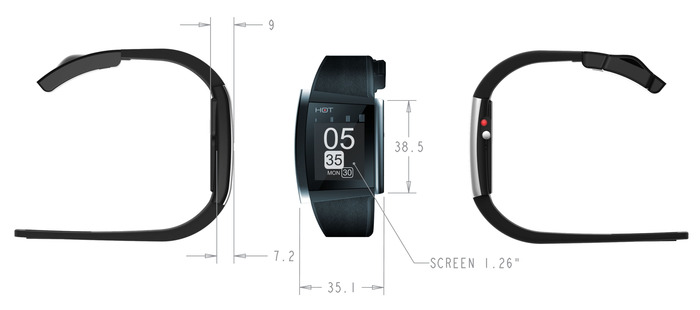 HOT Watch™ comes bundled with Call Features (Private call, speakerphone, contact download and caller ID), Messaging Features (text, e-mail, Facebook, Twitter, Text Reply), Smart Phone Apps (weather, stocks, calendar, news, music control, phone finder), Watch Apps (Pedometer, note capture, fall detection, calculator), Time Features (alarm, timer, stopwatch, multi city time) and SDK for custom apps.