As scheduled Microsoft Windows 8 is finally out now for retail purchase all over the globe. Made available in three flavours Windows RT, Windows 8 and Windows 8 Pro (comparison) - the desktop OS comes with a entierly new modern user interface.
While we have seen both negative and positive user reactions to these UI changes, the most exciting part of Windows 8 is it's all new Windows Store with associated App ecosystem and super-cool laptop and tablet form factors.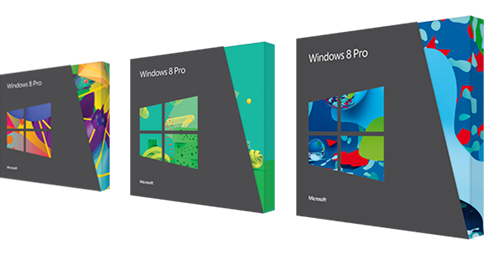 Aimed to bring together the best of both PC and tablet computing, Microsoft Windows 8 has a huge lineup of 1,000+ certified PCs and tablets - including Microsoft's own Surface tablet. Existing Windows OS users are offered an cheap upgrade pricing at just US$39.99 for Windows 8 Pro (from Windows XP, Windows Vista or Windows 7) and just US$14.99 for eligible Windows 7 PCs purchased between June 2, 2012, and Jan. 31, 2013.